FILTREPRENEUR FRANCHISE INC.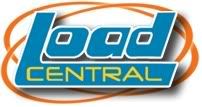 -is the most successful distribution solution provider for all prepaid services in the country today

E-LOADING BUSINESS PACKAGE
YOU CAN BE A DEALER OR RETAILER
Compensation
DEALER - up to 1%-2%
RETAILER – up to 11% -13%
BENEFITS:
-Standby Downpayment to SilverCart Franchise
-Product Package (2boxes of Veggie-C)
-Up to 40% Discount to H&W Products
-Marketing Kit
-Online Business Account (to monitor your business)
-FREE TRAINING (BUSINESS OPPORTUNITY MEETING)
PROCEDURE ON HOW TO AVAIL THE PACKAGE:
Send me your DETAILS by following the
FULLNAME, AGE, LOCATION, EMAIL, (your message/questions). Or your AVAILABLE TIME for APPOINTMENT.
(then wait for my reply for the schedule of ORIENTATION)
ATTEND TO OUR ORIENTATION REGARDING THE BUSINESS PROPOSAL
If you like to START your E-LOADING BUSINESS, You can already sign the FORM to AVAIL it.
Attend FREE TRAININGS every MONDAY-WEDNESDAY-FRIDAY 8pm (Optional if your not Interested or you don't have time)
*START YOUR OWN BUSINESS NOW!!! And be a PART of our COMPANY!*
(WITHIN METRO MANILA ONLY) our OFFICE is in SAN JUAN
WE ALSO HAVE PART TIME JOBS HERE!
Those who are willing to WORK here just feel free to CONTACT me.
e-mail: jkadriatico@yahoo.com
cellphone: Smart - 0930-369-3133
GLOBE - 0916-104-6984